Now that the sun is out, the birds are chirping, and our favorite flowers are blooming, it's safe to say that spring has arrived. And the beautiful Texas scenery, bright weather, and flourishing bluebonnets make spring one of the best seasons to experience in the Lone Star State.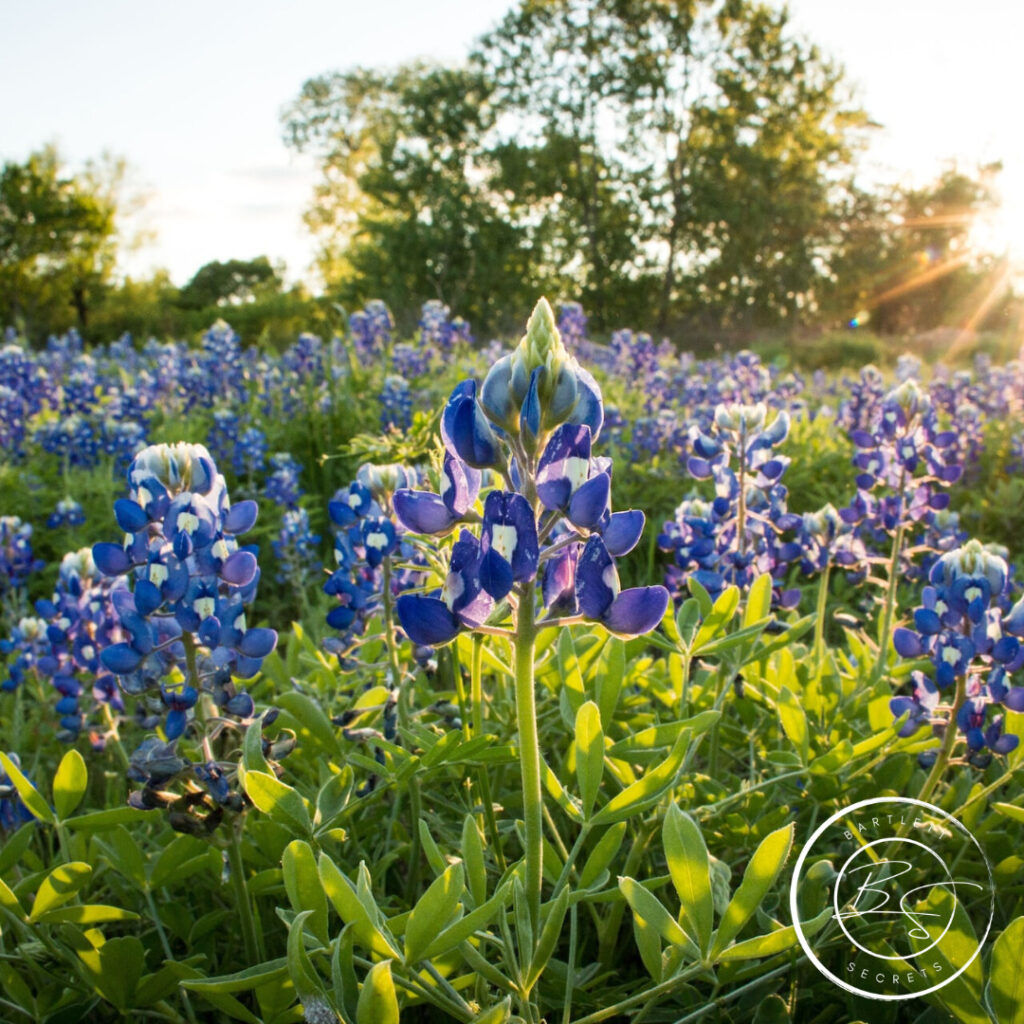 So before the summer heat creeps up on us, it's time to get out and enjoy springtime in Texas!
Abundant Adventures
Springtime is the perfect outdoorsy season with breezy weather, longer days, and stunning Texas scenery. So if you're looking for the ultimate camping experience, head out to one of Texas' state parks, like the Big Bend National Park and Garner State Park. If you're in the mood for a more glamorous adventure, book a stay in Bartlett at one of our incredible historic destinations – the Bartlett National Bank or the Heavenly Hideaway.
Blooming Bluebonnets
Our beautiful state flower, the alluring bluebonnet, is beloved across Texas and admired from afar. Visitors from all over the country travel during the spring season to catch a glimpse of Texas' incredible fields of blooming bluebonnets. Did you know that this flower is rooted in history? Among other nominations in 1901, such as the prickly pear cactus, the bluebonnet recommendation by the National Society of Colonial Dames of America quickly won over the state. This season, discover local bluebonnets in bloom along our local highways or plan an afternoon adventure to the most extensive bluebonnet fields in Texas. Only an hour away from Bartlett is Austin's Lady Bird Johnson Wildflower Center!
Perfect Picnicking
After a weekend camping trip and afternoons full of bluebonnet picking, enjoy some fun in the sun with some picnicking. For the perfect picnic experience without all of the work, head over to Bartlett's Lumberyard for an afternoon of delicious food, endless entertainment, and the friendliest community!
Experience the magic of Bartlett this blossoming season with these incredible spring Texas sights and activities. Send me a message to find out more about Bartlett!