If you've heard of Bartlett, Texas, you've most likely heard of its incredible historic past. Rooted in railroads, cotton shipping, and lumber, the city of Bartlett has remained a prominent town in Texas since the early 1900s. Due to a strong preservationist community, the beautiful architecture and historic buildings have primarily stayed intact. Nearly 90% of the buildings in the Bartlett Historic District are still historically significant to this day, making the entire town a unique look into the past. It's no surprise that Hollywood has its eyes on our favorite town!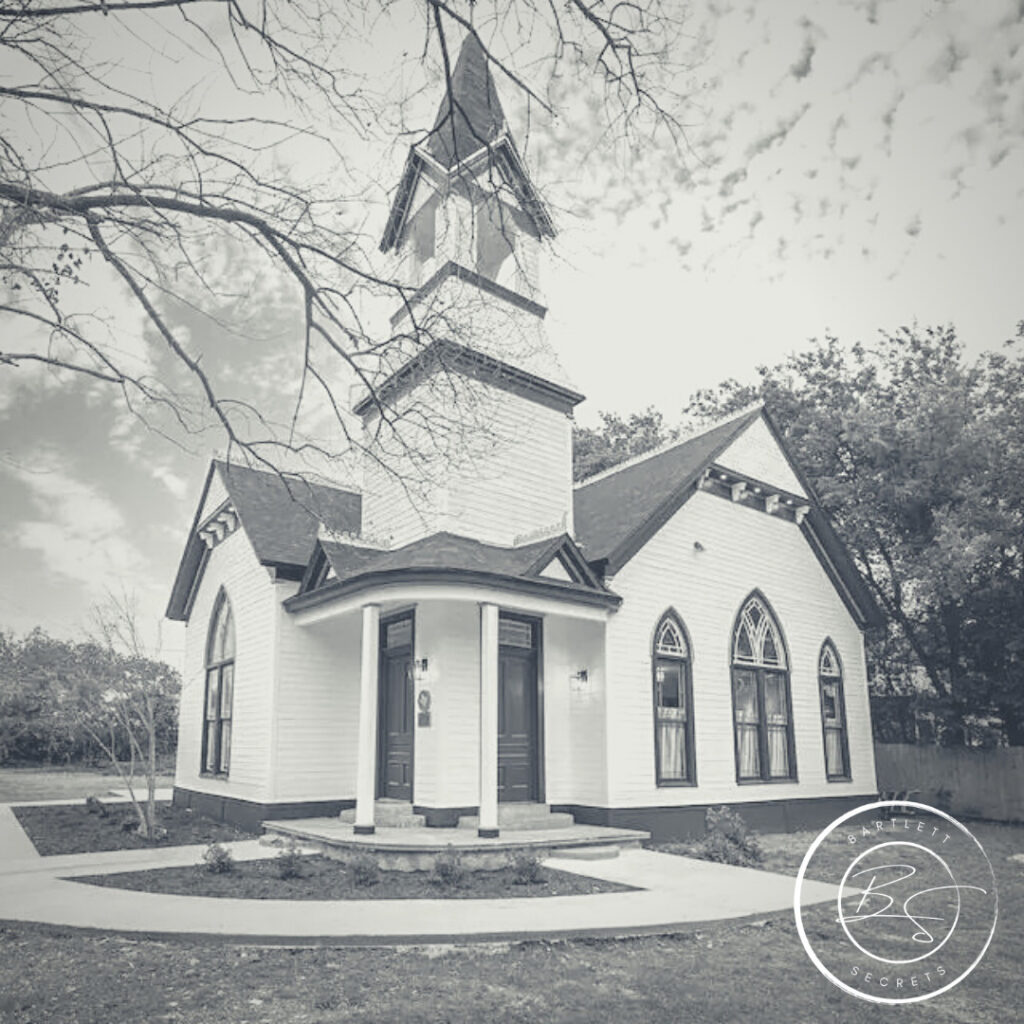 Let's dive into some unique historic markers in Bartlett:
First National Bank of Bartlett
First established in 1900, the First National Bank of Bartlett was originally home to a private bank, J. L. Bailey and Son Bankers, in 1898. Today, the First National Bank of Bartlett has transformed into a memorable Hollywood Airbnb!
First Presbyterian Church of Bartlett
Similarly to Bartlett's historic bank, this remarkable church has been preserved and transformed into a heavenly hideaway for visitors to enjoy a taste of historic Bartlett. In 1875, this church was called the Nazareth Church of the Central Texas Presbytery.
Bartlett Electric Cooperative
While Bartlett had electricity by 1905, the town's surrounding rural farmers struggled for electric service until thirty years later when President Roosevelt created the Rural Electrification Administration (REA). The REA provided $33,000 in financial support to the Bartlett Community & Power Company, later known as the Bartlett Electric Cooperative, which built a 59-mile power line designed to provide power to the surrounding rural areas.
Bartlett Grammar School
In the early 1900s, Bartlett quickly rose to attention as a prosperous cotton-growing region. By 1903, the Bartlett Independent School District was created, paving the way for a 5-room schoolhouse in 1906, a multi-wing brick schoolhouse in 1908, and an expanded high school in 1919, which eventually became the Bartlett Grammar school.
These astonishing pieces of history give us a unique look into Bartlett's past, outlining a beautiful narrative of that time. Luckily for historians, eager visitors, and avid history buffs, the history of Bartlett still stands strong to this day. Come visit and learn more about what Bartlett has to offer!