Ready for the holidays? With Thanksgiving right around the corner, it's officially the holiday season. Whether you're hosting friends and family or simply helping your loved ones with the cooking, this time of year is my favorite. From making our favorite pumpkin pie recipes in the kitchen surrounded by loved ones to strolling down the street and sharing our gratitude with friends and neighbors, Thanksgiving is a wonderful time. I couldn't imagine a more beautiful place to spend the season than Bartlett.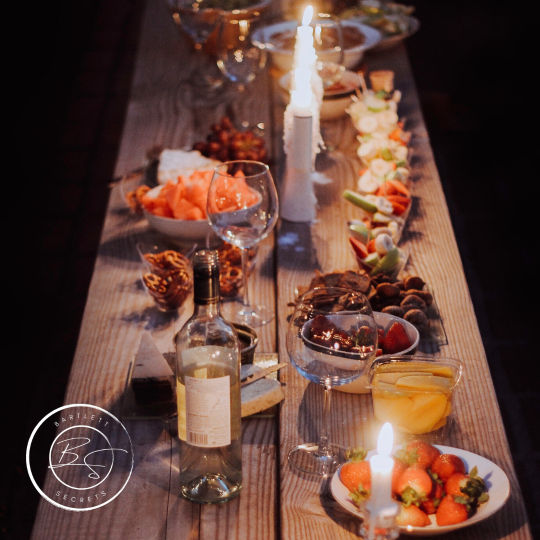 The Captivating Beauty Of Bartlett
The holidays are all about the season's magic, and Bartlett, Texas, brings an enchanting quality unlike anything else. Whether it is the 1900s brick architecture looming over cobblestone streets, the stunning scenery of rolling hills, exploding wildflowers, and striking sunsets, or the tranquil stillness that comes from the town's time as a historic ghost town, Bartlett has something special to offer you this holiday season.
Fun Ways To Spread The Magic Of The Season
And while spending your holidays in Bartlett should be at the very top of your to-do lists, I've got some other great ways to spread the magic of Thanksgiving this season.
Make A Gratitude Jar
What better way to spread joy and share the love this holiday season than by writing it down for all to see? This Thanksgiving holiday, bring the entire family together by creating a craft full of gratitude for the people, world, and blessings around you. You can use a jar, a basket, or anything you want!
Bake Something With Pumpkin
While it's still fall, embrace the sweet things of the season that bring you joy. For many, that's pumpkin-anything! Whether you're a die-hard pumpkin spice latte gal or a lover of savory autumn spices, there's something magical about spending early mornings in the kitchen making delicious baked goods with the season's produce.
Surround Your Loved Ones In Candlelight
As you prep for Thanksgiving dinner and set the table, put an emphasis on surrounding the space in stunning candlelight this year. It's a beautiful time of the year, especially when family comes together to celebrate. Candlelight dinners are one of the most intimate and relaxing experiences to share together.
Happy Holidays!
Whether you're spending the holiday in beautiful Bartlett or your own hometown, I want to wish all of you a very happy and joyful Thanksgiving. If you have any questions or are curious about spending some time in the most beautiful place in Texas, please contact me!