It's officially fall y'all! As the scenery begins to shift from cool green foliage and baby blue skies to auburn leaves speckled with yellow edges and blazing orange sunsets, it reminds me that Texas in the fall is truly something special. This season, experience the magic of a Texas fall by visiting some of the best local spots to witness the color change, all close to the best city in the state – charming and historic Bartlett.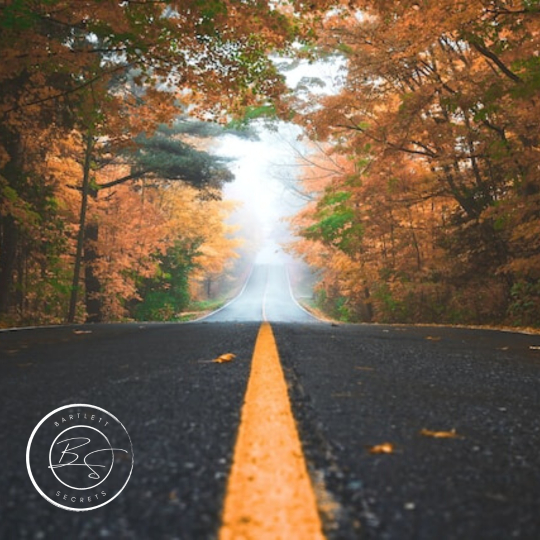 Take a look!
Town Lake In Austin
Under two hours away from Bartlett, Town Lake is an iconic Texas destination to enjoy the change in season. With relaxing water sports like kayaking and paddleboarding available, Town Lake is a tranquil place to capture the fall scenery. And don't forget to check out Zilker Park and the botanical gardens nearby to experience a whole new world of fall foliage right inside the capital city!
Cypress Creek In Wimberley
A stunning destination only a couple of hours away from Bartlett, Wimberley is such a fun spot to enjoy the fall season. Nestled between San Antonio and Austin, Wimberley is home to some of Texas Hill Country's most picturesque scenery, with the Creekside Trail at Blue Hole Regional Park a must-visit spot for witnessing a colorful fall.
McKinney Falls State Park In Austin
If you're planning a trip to Texas in the fall, then McKinney Falls State Park is absolutely a bucket list item on your itinerary! Crystal blue waters of Onion Creek trickle along picturesque trails, blanketed by a forest of towering cypress trees and bordered by cascading limestone bluffs. Visitors can wander for hours in their own fall oasis, in awe of splashes of practically every color in the rainbow.
Lost Maples State Natural Area
For Bartlett visitors interested in planning more of a day trip adventure, consider one of Texas' most iconic fall scenery spots – The Lost Maples State Natural Area. A mere three hours and change away from Bartlett, this 2100-acre state park explodes with fall colors in October as the Big Tooth Maple Trees shed themselves of summer and embrace their natural fall red and yellow leaves! Once you've had your fill of marveling at the fall foliage, there's plenty still to do in this remarkable park. From hiking trails, campsites, biking, fishing, and countless birdwatching spots available to you, there's something for everyone!
Spend A Magical Fall In Texas This Year
There's truly nothing quite like the fall season in Texas, and Bartlett is perfectly nestled between some of the most iconic destinations in the state. For more information on what it's like to live in this incredible historic town, please contact me here!