It's still fall, y'all! And even though the season's excitement is beginning to shift from a fabulous fall to a wonderful winter wonderland, I couldn't be more ready to celebrate the end of this season and wave welcome to the new one. There's a lot of beauty in standing still and enjoying the passing moment before leaping to the next. So, before the season is up and Christmas decorations take up all of the store shelves, I challenge you to celebrate fall through its end! We still have plenty of time for pumpkin spice, fall fashion, and spooky movie nights.
Let's take a look at some of my favorite ways to celebrate every inch of the enchanting fall season!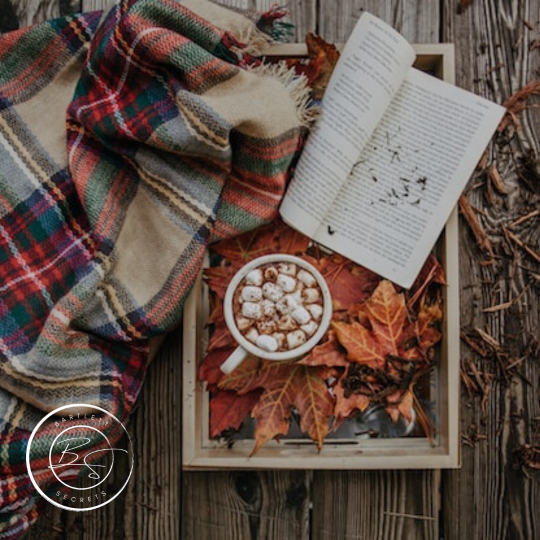 Cook With Seasonal Produce
The beginning of fall is often overwhelmed with pumpkin baked goods, apple pies, and deliciously sweet fall drinks. As the season comes to an end, I implore you to embrace the savory side of fall in your cooking. From apples to butternut squash to brussel sprouts to pears to pumpkins, there is an endless variety of in-season fruits and vegetables to choose from for your fall cooking this month!
Enjoy The Beautiful Scenery
No matter where you are, the fall season brings a stunning change to the world around you. Whether it's a crisp new breeze or a blossoming array of burnt oranges in the trees, this season is meant to be experienced! And luckily, in Bartlett, you have access to some of the most magnificent fall color changes in Texas. Steal some time away this month for an autumn hike, a warm walk through the leaves, or a serene stroll through your neighborhood to reflect on the remarkable season.
Make Fall Crafts
It's never too late to decorate for the season, and there's something so special about handcrafted decor. This month, spend a day with friends and family, embracing the joy of DIY fall crafts. Whether you're carving a spooky Jack-O-Lantern for the doorstep or a stunning fall wreath to hang on the door, even just a little DIY time can bring a smile to your face.
Bartlett is my favorite place in the world, and it is the perfect place to enjoy the fall season! For upcoming fall events in the area or questions about what's next for this incredible town, please contact me here!