A magical season is blowing into our favorite Texas town this month. Whether you're a fan of the chillier climate, the enchanting events, or the alluring aroma of freshly baked cookies, peppermint lattes, and gingerbread houses, the holiday season has something special for everyone. In Bartlett, the town takes the holidays seriously, with all kinds of excitement around every historic corner.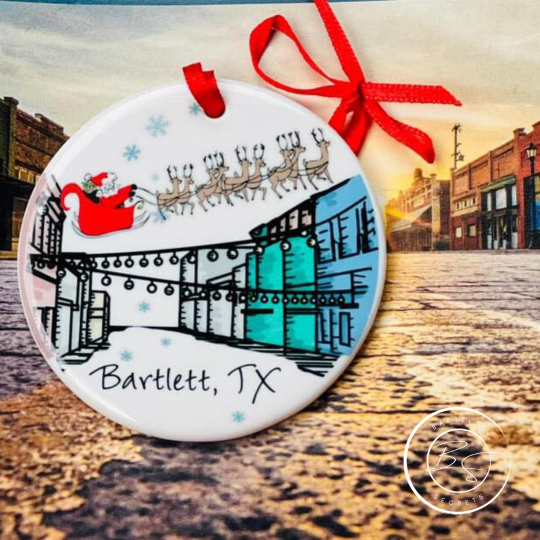 Check out some of the season's best holiday events coming up in Bartlett!
Shop Small Business Saturday | Bartlett Lumber Yard, 105 West Clark Street
Saturday, November 25, 2023, from 10am to 6pm
This holiday season, support Bartlett's incredible local businesses at the town's annual Shop Small Business Saturday event. With unique stocking stuffers, beautiful gifts, and delicious offerings, Bartlett's small businesses have the best and brightest to share with you this season. Head over to the Bartlett Lumber Yard on November 25th to get your holiday shopping under wraps! Click here to learn more.
Santa Is Coming | Bartlett Mercantile, 105 West Clark Street
Saturday, December 2, 2023, from 1pm to 4pm
Do you hear that? A jingle and a jolly chuckle in the air? That's right, Santa Claus is on his way to the Bartlett Mercantile this December! From 1pm to 4pm, the Bartlett Lumber Yard will come alive with holiday festivities to welcome Santa and his elves. Stop by Sweet Bit for a decadent hot cocoa as you wait for a unique photo opportunity nestled throughout the Mercantile and Lumber Yard. Whether you're taking holiday family photos or a cute selfie with friends, this seasonal celebration is one for the books! And don't miss out on your chance to get Bartlett's 2023 Christmas Ornament, now available at the Bartlett Mercantile for a limited time!
As the season shifts and the holiday magic begins to settle in Bartlett, there's nothing quite like winter in the most beautiful place in Texas. For more information on Bartlett, please contact me here!