The charming historic town of Bartlett has always been an alluring destination for Central Texas visitors and travelers, with its prophetic history, enchanting architecture, and iconic notability as a Hollywood movie-making landmark. But did you know that Bartlett is also one of the best places to live in Central Texas? With an unparalleled blend of its charming storybook atmosphere and close proximity to the hustle and bustle of countless nearby prominent Texas cities, Bartlett is the perfect place to call home! And this fall, there's plenty to celebrate as a resident living in Bartlett.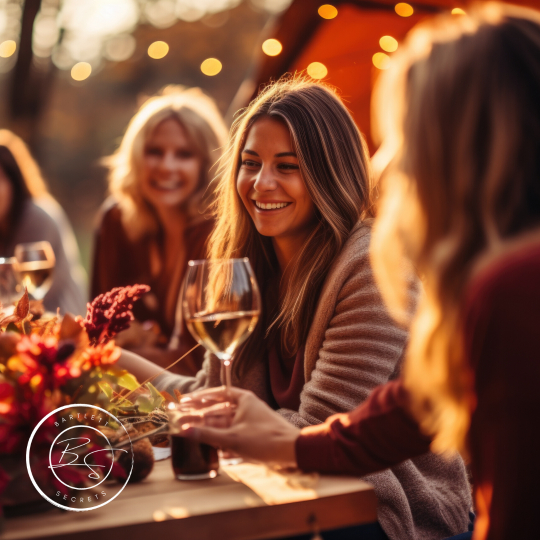 Check out just a few upcoming fall events, all within an hour of Bartlett!
Our Favorite Central Texas Upcoming Festivities Near Bartlett
Georgetown Farmers' Market | Every Thursday, 10am – 2pm
This fall, drive over to the Most Beautiful Town Square in Texas®, nestled in beautiful Georgetown, Texas for the city's weekly farmers' market. Enjoy the freshest produce, delicious baked goods, unique crafts, and so much more!
Upcoming Dates: Sep 21, Sep 28, Oct 5, Oct 12, Oct 19, Oct 26
Luau 5K, 10K, and Half Marathon | Saturday, September 16, 8am
Temple, Texas, is a stunning town only a short drive away from Bartlett. This weekend, check out the charming city's enthralling race day with the theme of a Luau! Runners have the option of a 5K, 10K, or Half Marathon. Whether you're racing with the rest or cheering on a friend, don't miss this fun event at the Temple Crossroads Recreational Complex.
September Round Rock Car Show | Sunday, September 17, 10am to 1pm
If you've visited the nearby beloved city of Round Rock, then you've probably run into a car enthusiast! This September, chat with a lively community of car fanatics, discover a favorite ride, and so much more at Round Rock's upcoming Car Show!
Bartlett Bash Scavenger Hunt | Sunday, September 17, 11am – 1pm
This weekend, embrace the new fall season with a nontraditional fall scavenger hunt! Beginning in a beloved Bartlett destination, Bartlett City Park, this fun fall event is sure to bring out your creative side!
Firehouse Chili Cook-off | Saturday, September 23, Judging at 11am
Ready to delight your taste buds with culinary fireworks at a Central Texas staple? Located at Morgan's Point Resort, celebrate an annual Firehouse Chili Cook-off this September! Whether you're sharing a treasured family recipe or sneaking a taste of some of the best chili in the state, be sure to check out this fun fall event!
Nestled perfectly between some of the best destinations in Texas, Bartlett is my favorite place in the world. For more upcoming fall events in the area or questions about what's coming up next for this incredible town, please contact me here!