This spring, take a trip with us through our favorite destinations in Bartlett! Whether you're celebrating the beautiful weather with a luxurious staycation or embarking on a one-of-a-kind adventure in Texas, don't miss out on this bucket list of Bartlett landmarks.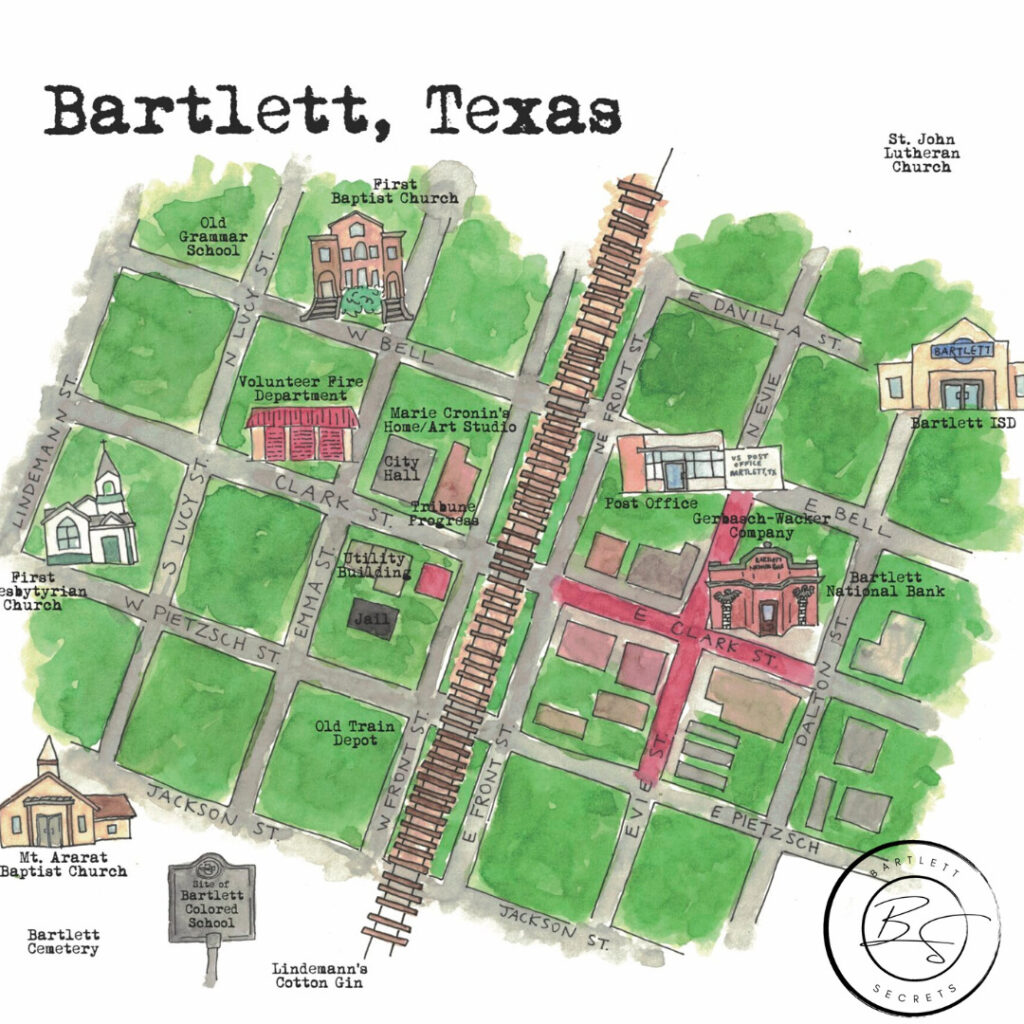 First Presbyterian Church
We begin our journey at a prestigious Bartlett destination, known for its historic past and incredible transformation into a treasured heavenly hideaway, Bartlett's First Presbyterian Church. Initially built in 1899, the preservation of this church has been a long process, one that we are so proud to share with visitors near and far!
Old Grammar School
Take a stroll down S Lucy Street to take a tour of one of Bartlett's biggest landmark destinations, the Old Grammar School. Once a prosperous school in the 1900s, this building has become a glorious testament to Bartlett's history. Known for its unique 16-sided architecture that is centered on a city block, the Grammar School has been transformed into a stunning museum that holds the secrets to Bartlett, cherished historical artifacts, and so much more.
Marie Cronin's Home + Art Studio
Next stop, a visit with one of Bartlett's most influential women, Marie Cronin. The first female president of a short-line railroad in America, Marie made waves throughout her home in Bartlett. Her highly acclaimed past in the 1900s also included a time as an incredible portrait artist. Several of her portraits of Texas governors can still be seen in the Texas Capital!
Bartlett National Bank
Our final stop on this journey through history is yet another astonishing landmark with a beautiful link to its past, the Bartlett National Bank. Staying true to its original 1900s charm while still offering a stunning and fully functional BnB to its visitors, the National Bank is such a unique place to stay in Bartlett.
While these are some of our favorite spots in the most magical city in Texas, there's no end to the excitement and history hidden within the streets of Bartlett. So come visit and send me a message to learn more about this beautiful destination.