The restoration process can be a complicated endeavor, especially when it comes to such a historic landmark as the Bartlett First Presbyterian Church. First built in 1899, this site is integral to the continued history of our beautiful city.
The restoration of this church has been a long journey, but one that I am so immensely proud to share. As with any renovation of a historic building, preservation is at the heart of this process. Striving to keep as many original features as possible, many of the rooms inside the church have remained intact. Many upgrades have been inspired by the authentic elements of the building, with the original 120-year-old wallpaper guiding our interior color scheme. You can read more about the restoration of the First Presbyterian Church here.
The pictures give you a glimpse of why restoring historic places like this is so worthwhile and so essential to keeping Bartlett alive. Just by looking at this magnificent 19th-century church and its intricate preservation, you can learn so much about Bartlett.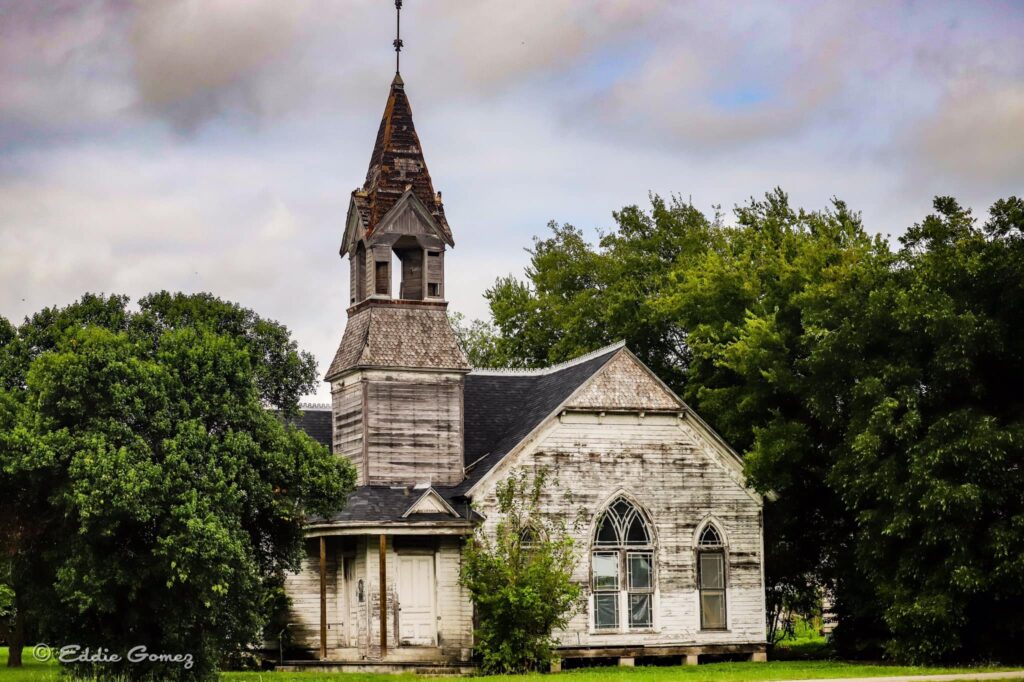 Learn more about Bartlett's secrets on the Original Bartlett Secrets Walking Tour, or reach out to me to plan your visit to the Bartlett First Presbyterian Church. I'd love to hear from you!