Springtime is blooming in Bartlett this year, inviting you to enjoy all that our favorite Texas city has to offer. From violet blooms hidden under the moonlight on your historic after-dusk strolls to a garden bed of bluebonnets under your windowsill at one of our iconic vacation destinations, Bartlett is bursting with all kinds of floral and fauna surprises this year!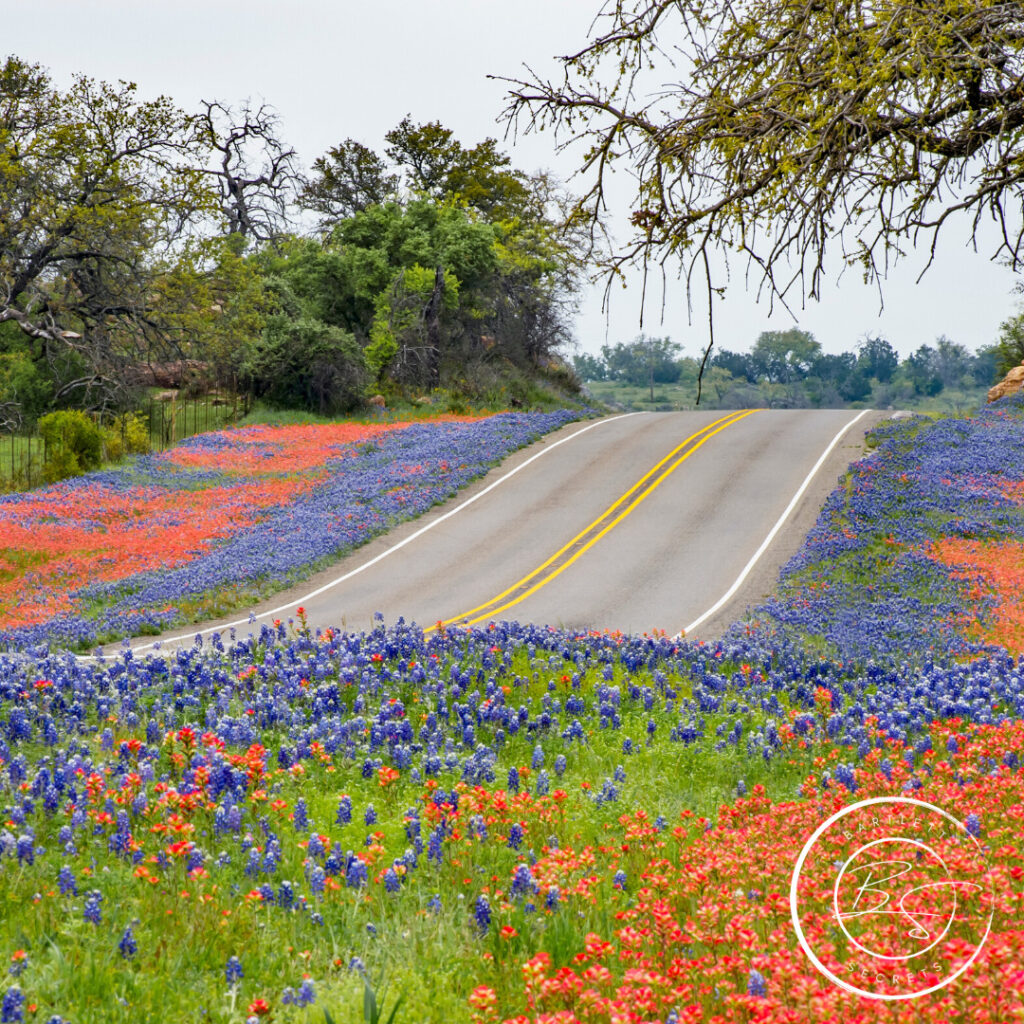 The spring season is our favorite time of year in Texas, with the beautiful Texas Hill Country sprouting gorgeous rolling hills of flowers and our historic towns exploding with the oranges, blues, and pinks of springtime. The earliest blooms can be found in early February, reaching the peak of the season in the later spring months.
So, what's in season in Bartlett?
Bluebonnets
Starting off strong, the Texas state flower begins to bloom as early as January, quickly spreading its vibrant blue petals across the entire state. Also known as Lupinus texensis, the Bluebonnet has six species that grow throughout Texas from March to May. You can find these incredibly popular flowers on the sides of highways, in the rolling hills of Texas Hill Country, and sprouting up throughout our favorite towns!
Indian Paintbrush
Another wildly prevalent flower among Texas residents is the Indian Paintbrush, fondly known as Prairie Fire. The stunning blooms range across several flowering species, sprouting colors from scarlet to orange, purple, and yellow! You can often find these hardy flowers blooming alongside bluebonnets in wildflower fields.
Daffodils
Did you know that blooming daffodils are often used as a sign that Texas winters are finally over? These early bloomers are most commonly found in their yellow variety, with some rare species showing off beautiful white, peach, and orange colors. But log these beautiful flowers quickly because they are gone as quickly as they arrived, as soon as the Texas summer heat begins.
Don't miss out on a joyful springtime adventure by exploring our beautiful town and capturing stunning photos of your favorite Texas wildflowers! Discover other exciting spring activities in Bartlett and learn more about this incredible town by visiting our website BartlettSecrets.com!